7 tags
Number-Crunching and Female Companion Dynamics
brightephemera: I love to crunch numbers. And I love to complain about there not being enough women in the places I live and work and play. (Engineer gamer geek. It gets lonely.) So, I thought, now that I'm playing KOTOR 2 and enjoying companion dynamics, I would revisit the subject of why are there so few female companions in the BioWare-style RPGs I love? Revisiting means that, yes, this will...
4 tags
3 tags
New SW:TOR Expansion Spring 2013
azhuresunsoar: Star Wars™: The Old Republic™ Rise of the Hutt Cartel The first Digital Expansion for The Old Republic™ introduces an aggressive new enemy threatening the future of the galaxy: the Hutt Cartel Experience 5 new levels, including story-driven missions, as the level cap increases to 55! Face-off against a frightening new enemy when you battle the nefarious Hutt Cartel. The fate of...
4 tags
5 tags
4 tags
3 tags
4 tags
4 tags
5 tags
4 tags
4 tags
3 tags
6 tags
11 tags
5 tags
30 Day SWTOR Character Challenge
starrypawz: Fill this out however you see fit. Rambling is encouraged. You don't necessarily have to answer the 'questions' in the description they are there for the sake of a starting point. But most importantly… Have fun! :D (And may The Force be with you) Tag as: SWTOR Character Challenge 1. Introduction: Let's get to know your character. Say a little bit about them, basic stuff like...
5 tags
4 tags
4 tags
5 tags
3 tags
4 tags
4 tags
5 tags
5 tags
9 tags
SWTOR Server Consolidation
The information for this is kind of spread out across Bioware's site, so this is my attempt to localize it for anyone wondering what's going on. Developer Blog Post - 9/17/12 Server Transfer Information - INCLUDES SERVER CONSOLIDATION MATRIX (which servers transfer to which High Population Server) Server Consolidation FAQ: (page with the following questions/links) My server is...
2 tags
pennquarter: SWTOR Companion QnA with Lead System Designer, Damion Schubert (link) Q: Are there any plans to advance on current Companion story lines? Some of us have developed intimate relations with our Companions, and even married them and now they won't talk to us! A: I will put this as 'on our radar screen but not imminent'.  Building companion content is very, very expensive for us...
4 tags
3 tags
2 tags
beranyth: What most people see when they log into their character select screen: What I see when I log into my character select screen:
4 tags
7 tags
5 tags
5 tags
4 tags
5 tags
5 tags
4 tags
Prompts 2 and 3
swtorwrite: Sorry about not updating with the finished stories from Prompt 2. Was a little busy doing the IA storyline for a second time and poor, poor reroll Agent needs to get to 50! Check under the cut for links! Read More
5 tags
Prompt One Stories!
swtorwrite: Holy crap, I didn't expect this many people to respond to this! Nor did I expect over sixty followers!  Hopefully I can keep up with the demand and hopefully I can get around to doing the links each day for you all. If not, I'll try and hire on some extra people! Anyways, links to stories from yesterday's prompt are located behind the cut! Read More Because I always feature fan...
5 tags
6 tags
4 tags
9 tags
4 tags
4 tags
SWTOR Site Writes: A Long Time Ago, in a Galaxy... →
swtorwrite: …there was a simple human who enjoyed reading short stories and looking at art about other people's characters and she wanted a way to get people writing, or drawing, or creating things about their characters. Because sometimes you want to create, but you have no idea what to actually write or…
1 tag
7 tags
6 tags
4 tags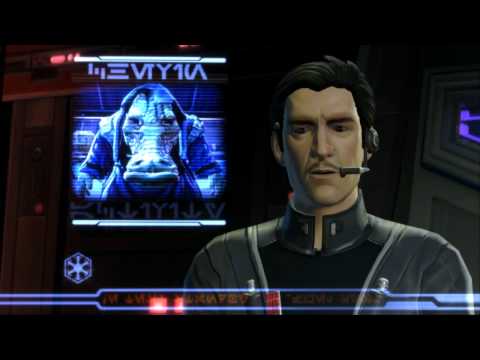 5 tags